Salesforce
Hackathon 2021
26th Nov – 05th Dec
Amazon Gift Vouchers up to ₹1.5 L up for grabs
Salesforce
Hackathon 2021
26th Nov – 05th Dec
Amazon Gift Vouchers up to ₹1.5 L up for grabs
PopcornApps is conducting an online Salesforce Hackathon where you can participate as an individual and showcase your Salesforce Ninja skills. There will be up to ₹1.5 Lakhs worth of prizes to be won. Participants can build an app or work on an amazing out of the box solution.
Participants' solution should adhere to any platform that is directly supported by / part of the Salesforce ecosystem, any Cloud that is part of Salesforce from any industry vertical.
This hackathon is going to be conducted online; All participants must register to participate in the hackathon.
After going through and testing so many great submissions, the judges have weighed in. And we're excited to share the news!
Winner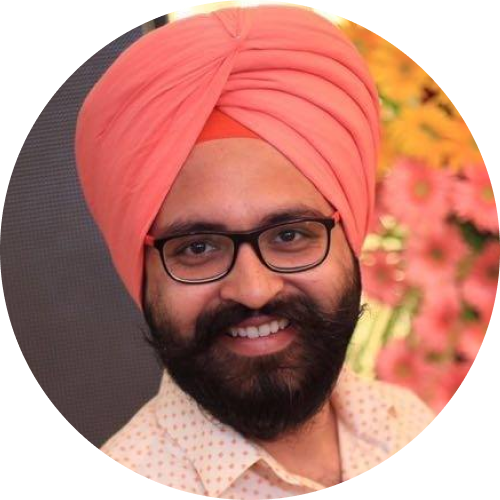 Maninder Singh
with Amazon Gift Voucher
worth ₹25,000
Runner up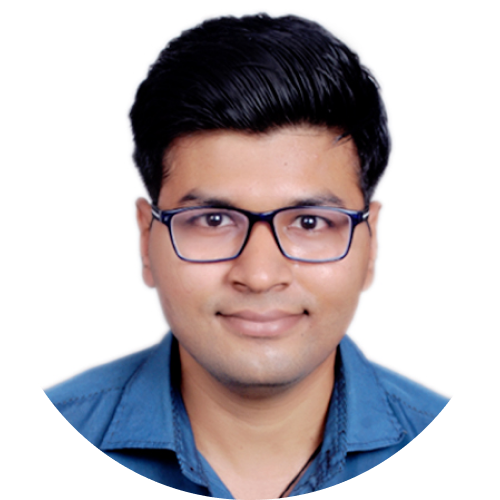 Ankit Jain
with Amazon Gift Voucher
worth ₹15,000
THIS EVENT IS VOID WHERE PROHIBITED OR RESTRICTED BY LAW. BY PARTICIPATING YOU AGREE TO THESE OFFICIAL RULES AND REGULATIONS.
Overview
The Event is designed to identify the best talent that develops a solution on the Salesforce Platform
In these Official Rules, the term "we", "us" or "our" refers to popcornapps.com, and the term "you" refers to you, the entrant/participant, as an individual.
This event will be a virtual online event. To participate in the event you must register at popcornapps.com/hackathon-2021 by Friday, Nov 26, 2021 | 6:00 PM. Registration may be closed earlier if capacity is reached.
Unless otherwise specified below, times listed in these Official Rules are local times in India where the Event is taking place.
Eligibility
This event is open to anyone who has understanding of Salesforce technologies, above 18 years of age and resident of India
The following people, however, are not eligible to participate: (a) individuals who are or at any point have been employed by salesforce.com. or any of its direct or indirect wholly or majority owned subsidiaries, the Salesforce Foundation. (b) the immediate family (spouse, parents, siblings, and children) and household members of any of those employees or former employees; of salesforce.com (c) PopcornApps employees and their immediate family members.
If you are an employee of a corporation, government agency, or academic institution, you are responsible for ensuring that your participation in the Event complies with any policies your corporation, agency, or institution may have regarding participation in contests of this type. If we have reason to believe that you violate any of those policies, we reserve the right to prohibit you from participating in the Event or receiving a prize at any time. We are not responsible for any disputes arising between you and your employer.
Idea Presentation
Deadline to submit the idea is on Sunday, Nov 28th at 10:00 PM.
We are not responsible for resolving any disputes related to the idea submitted by you
Submitted idea should be non-proprietary and free of any Intellectual Property to share in this event
In addition to your registration at popcornapps.com/hackathon-2021, you must also submit the GitHub username and code repo URL via Idea Submission/Final Submission form later with the Private Repository Name suffixed with your registration id (PA_2021_XXXX) and you must add PopcornApps-Hackathon as an Admin Collaborator too. Keep the URLs handy for your files and GitHub before submitting the idea.
General App Requirements
You must create an innovative app to implement idea submitted during the idea submission of the Event. The idea for your app may have existed before the Event, and may have even existed in another form outside of the Salesforce platform. However, where the same or a similar idea already exists in another form your Entry may not be judged as highly as it would have been otherwise, particularly on the Innovation criteria. In any event, as explained below with limited exception for publicly available code, all coding must be newly created during the Event Timeline.
We may require your photograph while you are participating in the Event. Except where prohibited, by participating in the Event, you agree that we may use your name, likeness, photographs, comments, and any other record of your participation in the Event for promotional purposes at any time and in any media.
Privacy and Publicity
We may require your photograph while you are participating in the Event. Except where prohibited, by participating in the Event, you agree that we may use your name, likeness, photographs, comments, and any other record of your participation in the Event for promotional purposes at any time and in any media.
Allowed Technologies
Salesforce Technologies
You must Signup and use the Salesforce Development environment available via such signup as the starting point to build your app, this environment should be created during the event start date and time.
Complete Code and config should be committed in a private git repo and share with Admin access to 'PopcornApps-Hackathon'
Other Allowed Technologies:
You may use Salesforce generally available technology, as well Salesforce technology designated by Salesforce as "Developer Preview", provided it is publicly available and easily accessible to the Salesforce developer community at the time of the Event.
Other Technologies: You are also able to use sample code, libraries, SDKs, and APIs as long as these technologies are:

Publicly available and discoverable - for the purpose of Other Technologies, this shall mean available on the internet as of June 1, 2014; indexed and reachable through the top three search engines (Google, Bing, Yahoo);
Easily accessible (i.e., anyone can download or access if signup is required, access must be granted within 3 hours).
With the exception of the Salesforce Technologies and Other Allowed Technologies, all code included in your Entry must be created by you during the course of the Event. Each team may only submit one Entry, and all materials related to the Entry must be in English.
We reserve the right to assess your eligibility and compliance with these Official Rules at any point during the Event. If we require any assistance in order to assess your compliance, you must promptly provide that assistance. If you do not provide the requested assistance, or if we have reason to believe that you are not complying with the Official Rules, you may be disqualified, in our sole discretion.
General Terms
By registering and participating in the Event, you indicate your full and unconditional agreement to these Official Rules and other instructions related to the Event, as well as to our decisions regarding the Event, which are final and binding. Winning a prize is contingent upon fulfilling all requirements and meeting the evaluation criteria. We may clarify or modify any provision of these Official Rules, at any time, You are responsible for checking the PopcornApps regularly for any updates.
We reserve the right, in our sole discretion, to disqualify and seek damages from any individual or team who fails or failed to comply with any provision of these Official Rules, cheats, tampers with the operation of the Event, or otherwise acts in a disruptive or inappropriate manner.
In the event that the operation, security, or administration of the Event is in our judgment impaired in any way, we may, in our sole discretion, without limitation: (a) suspend the Event to address the impairment and then resume the Event; (b) award the prize according to the criteria set forth above from among the eligible entries received up to the time of the impairment, or (c) take any other reasonable action as we deem necessary and appropriate to the circumstances.
By entering, you agree to release, defend and hold harmless PopcornApps, our respective parents, affiliates, and each of their respective officers, directors, employees, and agents (the "Released Parties") from and against any claim or cause of action arising out of participation in the Event, including, but not limited to: (a) unauthorized human intervention in the Event; (b) technical errors that may impair your ability to participate in the Event; (c) errors in the administration of the Event; (d) any claim or allegation that your Entry infringes any copyright, trademark, or any other intellectual property right; (e) disputes between participants and their employers; and (g) claims relating to damage to persons or property relating in any way to your participation in the Event.
Can I submit more than one idea or the same idea multiple times?
Yes, the final submission takes precedence. The idea must be submitted at least once before the idea submission deadline.
Can I submit my app without corresponding idea submission?
Each app submission must have an associated idea submission. Make sure to submit the idea before the deadline which is 28th November, 10PM IST.
Can I use the app that I built for previous hackathon or other competitions or a customer?
No, the apps must be built during the period this hackathon. Copying from other sources is not permitted.
Can I use application built using sample Trailheads?
No.
How do I submit my idea?
Click here
Can I collaborate in building the application?
Yes, you may collaborate, but we will only consider the primary applicant as a winner, if he/she wins.
What if I miss the deadline for Idea Submission?
Drop a mail to
hackathon@popcornapps.com
Where do I create code repository?
Code repository should be created in GitHub. If not already registered in GitHub, you can signup at
https://github.com/join
. Code repo naming convention should
_yourname and should be a private repository

Is there a limit on the number of submissions?
Only one submission is permitted per applicant.

What are the awards?
Refer to "Awards and Prizes" section.


I have a question or concern what should I do?
Drop a mail to hackathon@popcornapps.com.
Who can participate? Are there any restrictions (location-wise etc.)?
Refer to "Eligibility" section of "Rules and Regulations".
I am an intern/employee/contractor working at PocornApps/Salesforce. Can I participate?
No. Refer to "Eligibility" section of "Rules and Regulations".
Do I need to pay any money to register for the Hackathon?
No. It is free for participation.
How are the submissions going to be evaluated?
In addition to the award categories, we will consider the following criteria for evaluation.
Uniqueness of the idea
Complexity
Smooth delivery
Completeness
Submission as per the guidelines
Applicability to one or more industry verticals
Additional points for solutions built using cutting edge technologies such as Einstein, Blockchain, MuleSoft, FSL, CDP and Asset 360
App Packaging
Who will own the IP (Intellectual Property) Rights to the product that I have built?
The developer/developers of the code will have all rights and own the IP of the product. Please note that the responsibility of protecting the IP lies with the participants.